Tampa Bay Rays | MLB Streaming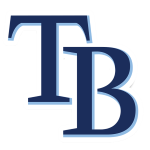 Tampa Bay Rays

USA
Info
Coach: Kevin Cash
Country:

USA
Tournament:

MLB
Venue
Stadium: Tropicana Field
Capacity: 25000
City: St. Petersburg
Squad
Pitchers
30P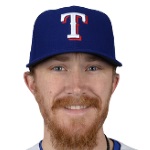 J. Diekman
52P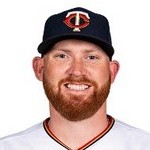 Z. Littell
38P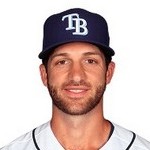 C. Poche
26P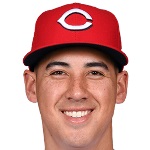 R. Stephenson
49P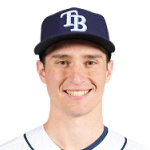 K. Kelly
47P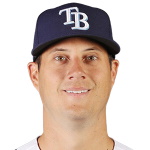 J. Adam
24P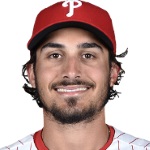 Z. Eflin
29P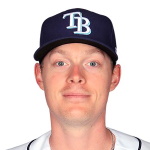 P. Fairbanks
64P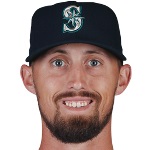 S. Armstrong
45P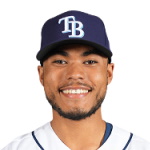 T. Bradley
20P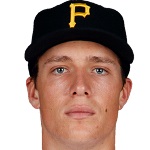 T. Glasnow
61P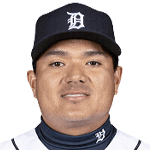 E. Ramirez
68P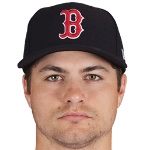 J. Beeks
36P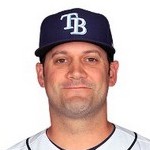 A. Kittredge
18P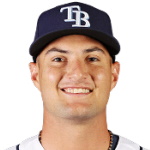 S. McClanahan
Catchers
50C

R. Pinto
14C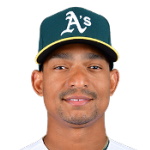 C. Bethancourt
1st Bases
21B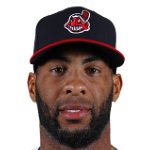 Y. Diaz
551B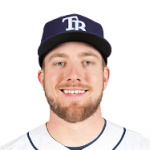 L. Raley
2nd Bases
622B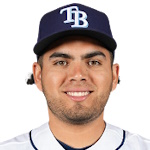 J. Aranda
82B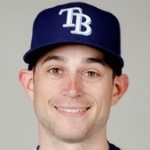 B. Lowe
252B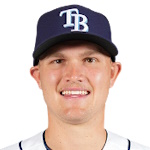 C. Mead
3rd Bases
63B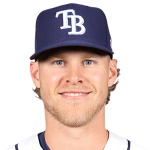 T. Walls
173B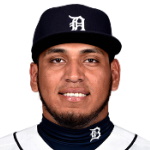 I. Paredes
Shortstops
37SS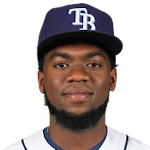 O. Basabe
5SS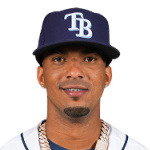 W. Franco
Left Fields
56LF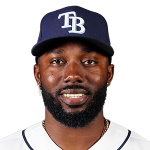 R. Arozarena
Right Fields
15RF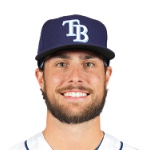 J. Lowe
7RF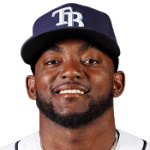 V. Brujan
Center Fields
22CF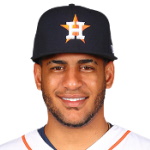 J. Siri
13CF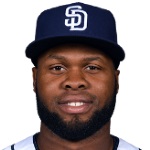 M. Margot
Designated Hitters
43DH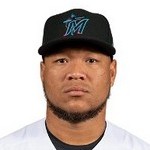 H. Ramirez
Tampa Bay Rays live streaming
History
Tampa Bay Rays is a professional baseball team based in St. Petersburg, Florida. They play in Major League Baseball (MLB) as a member of the American League East division.
Tampa Bay Rays stadium is Tropicana Field, a stadium with a unique domed roof and artificial turf. Their team colors are navy blue, Columbia blue, and white.
The Rays have a unique history in MLB. The franchise was established in 1998 as the Tampa Bay Devil Rays, joining the league as an expansion team. In the early years, the Devil Rays faced challenges and struggled to find success on the field. However, their fortunes began to change in the late 2000s. Led by manager Joe Maddon, the team underwent a remarkable transformation, implementing innovative strategies and embracing analytics to gain a competitive edge in the MLB.
The Rays had a breakthrough season in 2008, securing their first-ever winning record and capturing the American League East division title. This achievement marked a turning point for the franchise. Advancing to the postseason for the first time, they faced the formidable Boston Red Sox in the American League Championship Series. In a thrilling seven-game series, the Rays defeated Boston Red Sox and got their place in the World Series. Their journey in the 2008 World Series was historic and captivating. Matched up against the National League champion Philadelphia Phillies, the Rays showcased their talent and resilience. Although they fell short of winning the championship, their appearance in the World Series brought national attention to the team and elevated their status in the MLB.
Since that remarkable season, the Rays have maintained a competitive presence in the MLB. Despite operating with a limited budget compared to other teams, they have consistently fielded strong rosters and made savvy roster moves to remain in playoff contention. Their commitment to advanced analytics and data-driven decision-making has become a hallmark of the franchise.
Off the field, the Rays have been active contributors to the Tampa Bay community. Their involvement in charitable initiatives and community outreach programs has endeared them to local fans and further solidified their place in the hearts of the community.
The Tampa Bay Rays' journey in MLB is a testament to their resilience, innovative approach, and commitment to success. Their history is marked by the challenges they overcame, the excitement they generated during their memorable postseason runs, and the respect they have earned throughout the league.
Current Tampa Bay Rays roster
Pitchers:
Catchers:
Designated hitter:
Infielders:
Yandi Diaz - 1st base
Brandon Lowe - 2nd base
Taylor Walls - 2nd base
Isaac Paredes - 3rd base
Wander Franco - shortstop
Outfielders:
Randy Arozarena - left field
Manuel Margot - center field
Jose Siri - center field
Luke Raley - right field
Josh Lowe - right field
How to watch Tampa Bay Rays live Streams?
Now, let's talk about MLB live streams. MLB offers various ways for fans to watch games online. MLB.TV is the league's official streaming service that allows you to watch live games and access archived games on demand. It offers a convenient way for fans to stay connected to Major League Baseball and enjoy the excitement of the games from anywhere.
With MLB.TV, fans can access a wide range of games, including regular season matches, spring training games, and playoff matchups. The service allows users to watch over 2,400 games each season, providing extensive coverage of the sport.
One of the key advantages of MLB.TV is its flexibility and accessibility. Fans can choose to watch games on various platforms, such as Apple TV, Roku, Amazon Fire TV, PlayStation, and Xbox
ESPN's streaming service, ESPN+, offers live streaming of select MLB games throughout the season. In addition, to live games, ESPN+ provides exclusive content, analysis, and on-demand replays.

Additionally, some broadcasters and networks may offer free live streaming options for MLB games. You can check with your cable or satellite provider or search for authorized streaming platforms to see if they offer live streams of MLB games. Besides MLBStreaming some of them are Jokerlivestream, MLB Reddit Streams, Sportsurge, Buffstreams, and others.
So, if you're a fan of the Tampa Bay Rays or any other MLB team, you can catch their games through MLB live streams, giving you the opportunity to follow your favorite team's journey throughout the season.
What else can you find on the Rays page:
Besides free streams on MLBStreaming, you can find a wealth of information about the Tampa Bay Rays scores and schedule. Whether you're a die-hard Rays fan or simply interested in keeping up with their latest matchups, the website serves as a valuable resource.
The schedule section provides a comprehensive listing of all upcoming games, both home and away. You can browse through the calendar and see the Tampa Bay Rays schedule for all season long, both for home and away games. This feature allows you to plan ahead, mark your calendars, and make sure you don't miss any games.
When game day arrives, MLBStreaming.com keeps you connected by offering live updates and Tampa Bay Rays scores. You can follow the action in real time, keeping track of the Rays' performance inning by inning. This allows you to stay engaged and feel the excitement of each play, no matter where you are.
Who are the greatest Rays players?
Evan Longoria: Considered one of the greatest players in Rays history, Evan Longoria spent the majority of his career with the team. As a third baseman, he became the face of the franchise, earning multiple All-Star selections and winning three Gold Glove Awards. Longoria's powerful bat and stellar defense helped lead the Rays to success.
Carl Crawford: Known for his exceptional speed and athleticism, Carl Crawford was a dynamic outfielder for the Rays. He played with the team for over a decade and set numerous franchise records. Crawford won four consecutive Gold Glove Awards and was selected to four All-Star Games during his time with the Rays.
David Price: A dominant left-handed pitcher, David Price was a key figure in the Rays' success in the late 2000s and early 2010s. He won the Cy Young Award in 2012, becoming the first Rays player to receive this prestigious honor. Price's electric pitching performances and fierce competitiveness made him a fan favorite during his tenure with the team.
James Shields: James Shields, nicknamed "Big Game James," was a reliable starting pitcher for the Rays for many seasons. He played a crucial role in the team's run to the 2008 World Series and was known for his durability and ability to pitch deep into games. Shields' leadership and consistent performances made him a respected figure in the Rays' clubhouse.
Blake Snell: A left-handed pitcher, Blake Snell made a significant impact during his time with the Rays. He won the American League Cy Young Award in 2018, becoming the second Rays player to receive this prestigious honor. Snell's dominant performances on the mound showcased his talent and potential as one of the top pitchers in the league.
Scott Kazmir: Scott Kazmir was an exceptional pitcher for the Rays during the mid-2000s. Known for his electric fastball and devastating slider, Kazmir was a two-time All-Star with the Rays. He played a vital role in the team's success, including their run to the 2008 World Series.
FAQs
- What is Tampa Bay Rays stadium?
The Rays play their home games at the Tropicana Field with a capacity of 25 000 seats
- Where to buy Tampa Bay Rays tickets?
You can buy Rays tickets at the official website; ticket marketplaces such as StubHub, SeatGeek, or Ticketmaster; box office
- What are the Rays' biggest rivalries?
against New York Yankees, Boston Red Sox, Toronto Blue Jays, Miami Marlins
- In which division do the Tampa Bay Rays play?
They play in the American League Conference East Division same as: